What about the children?
Welcome to our dedicated Marriage Equality page – including our photo book, videos & eBooks…
Marriage Equality Survey Results
The Centre for Applied Political Psychology (CAPP) in conjunction with an online research company conducted their RealPoll® survey with a nationally representative sample of Australians. Participants were asked a number of questions gauging their support for a marriage equality plebiscite, as well as their support for a number of key aspects of the plebiscite. Download our survey results here.
Marriage Equality Survey Findings
What do Australian LGBTIQ people think about a marriage equality plebiscite? Download our findings report here.
Video: Why a free vote on Marriage Equality is better than a plebiscite
This is a playlist of 15 videos…
Marriage Equality from a Parents Perspective
Written by Shelley Argent (National Spokesperson, PFLAG Australia), this booklet is written with the intention of providing information about marriage equality. Download our booklet.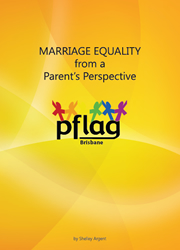 Marriage Matters
This booklet sets out the reasoning against a plebiscite on behalf of parents with gay and lesbian children, and explains why a free vote in parliament is the best way forward for all concerned. Download our booklet.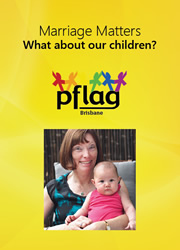 Photo Book: "PFLAG Grandparents asked – What about our children?"
This photo album has been produced with love and pride. It displays the love and gratitude PFLAG parents experience when our sons and daughters in same sex relationships become parents and we have the joy of becoming grandparents. We have also produced the album as a reminder to those genuinely concerned that "our grandchildren" have grandparents, uncles, aunts, cousins, etc. the same as children born to heterosexual parents: just like your family! You can view or download our photo book here.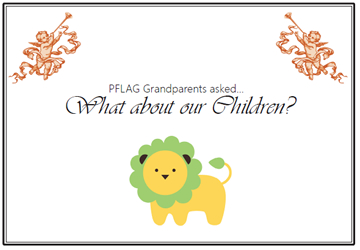 Video: Coming Home – Celebrating Chinese New Year
Reports shows over 700 million migrant workers return to home this weekend to their families to celebrate the start of Year of the Ram, which begins next Thursday.
Video: 2014 Marriage Equality Discussion Forum
This is a playlist of 9 videos…